For over 4 1/2 years I have been writing about Rep. Jane Harman (D-CA).
Commenting on her being at the very least a Neo-Con Bush Cheney
insurgent

at the very worst a traitor and a spy.

Every time I posted about Rep. Harman I received the most hateful emails, ranging from being a bad democrat to being ant-Semitic and even anti woman because, I suggested Nancy Pelosi, not appoint her as chair of the Intelligence Committee because she was a war lovin Neo-Con. If Rep. Harman is the terrorist and spy I think she is, she should go to prison.


I wrote this on
Nov 28, 2006 6:22 pm
http://groups.yahoo.com/group/fight-the-right/message/20310

Rep. Jane Harman (D-CA).
in her own words
On Colin Powell's U.N. speech: "I happen to know that our intelligence agencies made absolutely certain that it was totally accurate, and that anything put out there had been reviewed 100 times to make sure it was accurate." (Fox News, Big Story with John Gibson, 2/6/03)
On Saddam Hussein's WMDs: "There's a strong intelligence case that Iraq has not destroyed its weapons of mass destruction and is building the capability to use them." (Washington Post, 1/30/03)
On the Iraq-al Qaeda connection: "There's a growing al Qaeda presence in Iraq, and I think the case can be made that there is a growing affiliation [between the two.]" (Washington Post, 1/30/03)
On victory in Iraq: "[V]ictory will mean displaying for the world the evidence of weapons of mass destruction, and the horrors and torture of a generation of abuse by this dictator and then rebuilding the country with a multi-national coalition, and the emergence of an indigenous, transparent, moderate, democratic regime in Iraq run by the people of Iraq for them. I think that that will be a marvelous victory." (CNN, Larry King Live, 3/19/03)
On the NSA domestic surveillance program: "I believe the program is essential to US national security and that disclosure has damaged critical intelligence capabilities. . . . Due to its sensitive nature, I have been barred from discussing any aspect of this program. . . .[However] I am deeply concerned by reports that this program in fact goes far beyond the measures to target Al Qaeda[.]" (Harman press release, 12/21/05)
On the leak to the New York Times which revealed the program's questionable operations: "I deplore that leak. . . I think it is tragic that a lot of our capability is now across the pages of the newspapers." (NBC, Meet the Press, 2/12/06)


Top Democrat tried to kill NSA wiretapping story in 2004
http://rawstory.com/08/blog/2009/04/21/times-confirms-democrat-tried-to-stop-wiretapping-story-possibly-before-2004-election/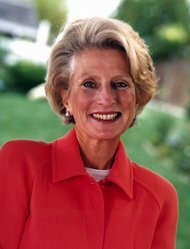 The New York Times confirmed late Monday that a top Democratic congresswoman called the paper in 2004 and tried to keep it from publishing an article exposing the Bush Administration's warrantless wiretapping program — possibly helping to sway the balance in the 2004 presidential election.

The New York Times exposed the warrantless wiretapping program in 2005, revealing that the National Security Agency had engaged in the interception of thousands of American and foreign calls without a warrant as part of a program intended to disrupt terrorist plots. Upon running the story, they also admitted that they had withheld the article for a year at the urging of Bush Administration officials.

But buried in a Times article published Tuesday is the revelation that the top Democratic congresswoman on the House Intelligence Committee, Jane Harman (D-CA), called the paper's Washington, D.C. editor in "October or November" of 2004 in an effort to quash the story.

"Bill Keller, the executive editor of The Times, said in a statement Monday that Ms. Harman called Philip Taubman, then the Washington bureau chief of The Times, in October or November of 2004," the Times writes. "Mr. Keller said she spoke to Mr. Taubman — apparently at the request of Gen. Michael V. Hayden, then the N.S.A. director — and urged that The Times not publish the article."

"She did not speak to me," Keller said in a statement, "and I don't remember her being a significant factor in my decision."

In addition, "Shortly before the article was published more than a year later, in December 2005, Mr. Taubman met with a group of Congressional leaders familiar with the eavesdropping program, including Ms. Harman. They all argued that The Times should not publish," they Times reporters added.

At the time of her calls in 2004, Harman was part of the Gang of 8 — one of eight powerful members of Congress who are briefed on heavily classified intelligence matters. She was the most senior Democrat in the House dealing with intelligence affairs, and was sidelined after the 2006 congressional elections.

"October or November" 2004 would have been the month before, or the month of, respectively, of the election that Sen. John Kerry (D-MA) lost to then-incumbent President George W. Bush.

The paper did not give the exact date of Harman's call.

Harman's role in the wiretapping scandal emerged after a story Sunday in Congressional Quarterly, which disclosed that the California Democrat had been caught on an NSA wiretap promising an Israeli agent that she'd lobby to get the charges for two Israeli lobbyists accused of espionage reduced. The Times expanded on the story today.

An "official with access to the transcripts said someone seeking help for the employees of the American Israel Public Affairs Committee, a prominent pro-Israel lobbying group, was recorded asking Ms. Harman, a longtime supporter of its efforts, to intervene with the Justice Department," the paper wrote. "She responded, the official recounted, by saying she would have more influence with a White House official she did not identify.

"In return, the caller promised her that a wealthy California donor — the media mogul Haim Saban — would threaten to withhold campaign contributions to Representative Nancy Pelosi, the California Democrat who was expected to become House speaker after the 2006 election, if she did not select Ms. Harman for the intelligence post," the paper added.

The full Times story is available here.

-John Byrne



Visit My Social Media Blog http://RonMills.us
Visit me on twitter http://Twitter.com/RainbowUSA
Visit Me On Face Book Profile